Episodes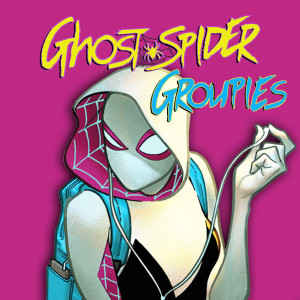 Tuesday Jan 10, 2023
Tuesday Jan 10, 2023
On this episode of Ghost-Spider Groupies:
Abigail and Pax continue discussing the End of Spider-Verse arc in Spider-Man (2022) #4!
With their numbers dwindling and Spidey out of commission, the Spider-Army turns to another ray of hope to sway the odds back in their favor! As long as they get paid after this...
Plus: The Week-Gwend Update and manifestations!
E-mail us at ghostspidergroupies@gmail.com or tweet us @GSGroupies with any questions or thoughts on the show and next month's issue, Spider-Man (2022) #5.
Thanks for listening.
Spider-Gwen/Ghost-Spider Reading List and Where to Buy
This month's comic: Spider-Man (2022) #4
Next month's comic: Spider-Man (2022) #5
Music: Green Daze by Audionautix http://audionautix.com