Episodes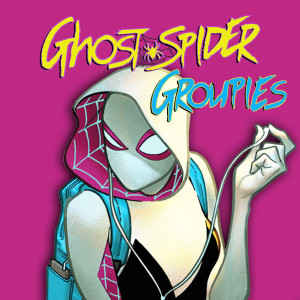 Monday Oct 17, 2022
Monday Oct 17, 2022
On this episode of Ghost-Spider Groupies:
Pax and Abigail discuss Gwen's next crossover appearance in Spider-Man (2022) #1 with the End of Spider-Verse arc!
The Spider-Army reassembles one more time when Morlun returns with a vengeance, but he's not their only threat! Shathra the Wasp-Totem seeks to subjugate all Spiders and create her own Great Nest!
Plus: symbiote beach parties, questionable character decisions, wasps, and I Love Lucy references!
E-mail us at ghostspidergroupies@gmail.com or tweet us @GSGroupies with any questions or thoughts on the show and next month's issue, Spider-Man (2022) #2.
Thanks for listening.
Spider-Gwen/Ghost-Spider Reading List and Where to Buy
This month's comic: Spider-Man (2022) #1
Next month's comic: Spider-Man (2022) #2
Music: Green Daze by Audionautix http://audionautix.com