Episodes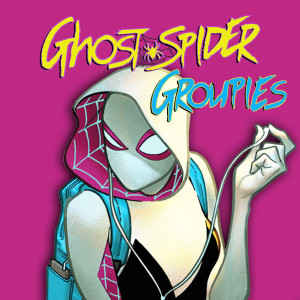 Thursday Feb 09, 2023
Thursday Feb 09, 2023
On this episode of Ghost-Spider Groupies:
Pax and Abigail discuss the Spider-Verse Unlimited arc centered on Gwen-65, A Tale of Two Cities (Spider-Verse Unlimited #32-36). 
As Gwen juggles her usual routine of travelling between realities, getting to school on time, and occasionally fighting the Bodega Bandit, she finds out that he has an evil counterpart on Earth-616!
Plus: The Week-Gwend Update, tinfoil hat theories, and a spirited rant!
E-mail us at ghostspidergroupies@gmail.com or tweet us @GSGroupies with any questions or thoughts on the show.
Thanks for listening.
Spider-Gwen/Ghost-Spider Reading List and Where to Buy
This week's comic: Spider-Verse Unlimited - A Tale of Two Cities
Music: Green Daze by Audionautix http://audionautix.com