Episodes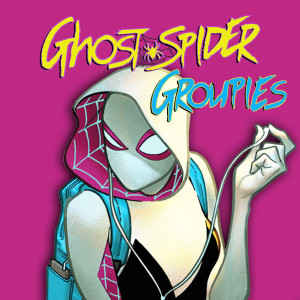 Friday Mar 17, 2023
Friday Mar 17, 2023
On this episode of Ghost-Spider Groupies:
Abigail and Pax are joined by the Supple Boiz, Griffin and Ethan, to discuss the monumental Spider-Man arc, The Night Gwen Stacy Died (Amazing Spider-Man #121-122).
We talk about the 50th anniversary of Gwen-616's death, the fallout of this arc, the impact it left in later Spider-Man stories, and how her death paved the way for the creation and rise of Spider-Gwen!
E-mail us at ghostspidergroupies@gmail.com or tweet us @GSGroupies with any questions or thoughts on the show and next week's comic, Spider-Man (2022) #6.
Thanks for listening.
Spider-Gwen/Ghost-Spider Reading List and Where to Buy
This week's comic: The Night Gwen Stacy Died
Next week's comic: Spider-Man (2022) #6
Music: Green Daze by Audionautix http://audionautix.com